My first book by John Green. Really liked the way he writes. No complications. Expressions are subtle and as appropriate.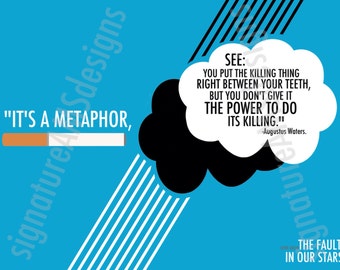 This book is about a Cancer Patient, Hazel Grace and the story revolves around her life that's not so normal as everyone else. The story has been woven not taking into the details of Cancer inflicting Hazel's life in a horrendous way, very much unlike a reader would expect the course to follow. Hazel has her own way of life owing to her disease. But, she's a fighter. That's one of the most important takeaways from the book. She lives her life very much as a normal girl would. She's the only daughter of her parents who love her unconditionally and afraid to lose her. In the course of her treatments and other exercises she's supposed to undertake, she gets to meet the Love of her life, Augustus Waters aka Gus, who himself is a victim of Cancer. The bonding they share is simply adorable. The story continues with how Gus fulfills her wish and how they stand by each other in every phase of their lives .

Overall, an appreciative piece of work that gets even more interesting as one plunges deep into the simple yet beautiful story of Hazel and Gus !

Highly recommended !